It's Volunteer Appreciation Month and we have an endless amount of appreciating to do for our incredible team of volunteers. Please join us in celebrating all the wonderful volunteers in our lives.
FARM HANDS
KAREN DALEY
Mindy Rider, food production supervisor said, "Karen has volunteered consistently with our farm program since she moved here in 2020. Along with being a presence at our volunteer days at the Hope Garden, Bloom Farm and the greenhouses, Karen also shares recipes that she loves that highlights produce from our growing spaces. She even brought homemade blackberry ice cream to a volunteer for veggies session made with blackberries that we harvested from the Hope Garden. She always has a ready smile, kind word or helping hand to all that come in contact with her."
Karen said of her experience, "Volunteering at the HC gives me a sense of belonging and connection to my community. Any of the "jobs" I perform from bagging groceries, to prepping children's lunches to serving soup to washing, weighing and bagging vegetables, are done standing next to kind and dedicated people. It's the people I most love and I'm honored to be able to be a small part of what makes the HC impactful. Thank you for this amazing organization and the opportunity to be a part of it." Thank you, Karen!
ALLEN TIGERT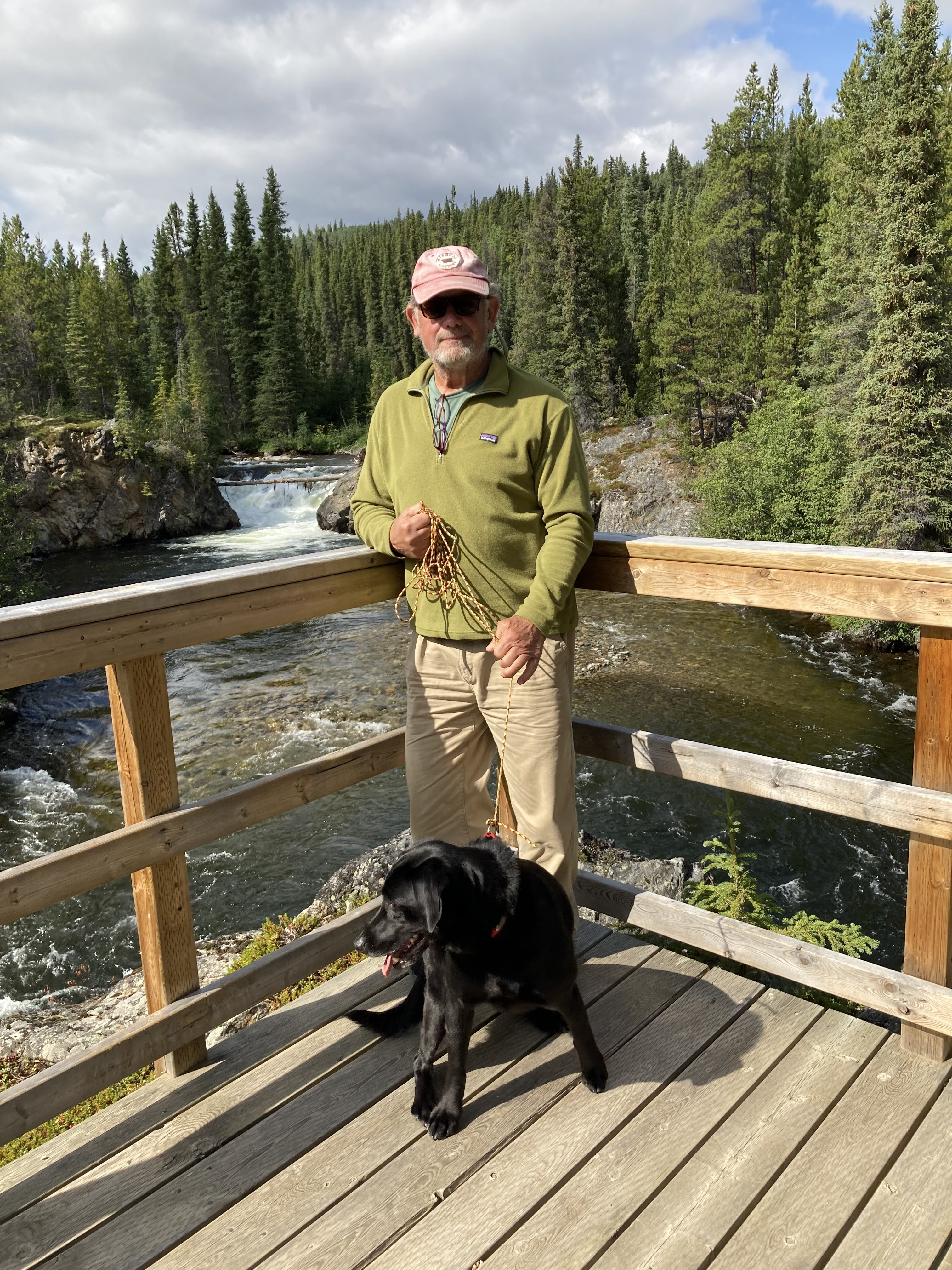 Meanwhile, our dear friend, Allen Tigert, has had a hand in just about every task and job well done around Bloom Community Food Center. Mindy says, "Allen has been indispensable in troubleshooting and fixing any number of various problems I throw his way. From troubleshooting the farm truck that wouldn't start, to helping us fine tune our retrofitted greens spinner, Allen always comes through. His readiness to tackle any project that the farm team throws his way along with this background and experience has been amazing. It has been a real lifesaver to have someone with this ingenuity to bounce questions and ideas off of. Thank you, Allen!"
COMMUNITY CHEFS
TEOFILA MENDOZA
This year, our Kitchen's been supercharged with Bloom Magic. This space is the heart of our Food Center where volunteers cook-up delicious, homemade meals each week and our community comes together to dish and enjoy. The magic is made possible by the leadership of regular volunteers like Teofila Mendoza and Kathy Bostrom.
Teo says, "I am enchanted by the opportunity to serve my community. I'm so grateful to live in a place that collaborates like we do. In a chaotic world with so much sadness, I want to be able to rise above and share this bit of kindness with my community."
KATHY BOSTROM
Amanda Moulton, community kitchen coordinator, said, "Kathy showed up in the kitchen for the first time in January on the first day we were serving lunch in the café. Cathy was an easygoing, helpful, supportive teammate. She came back every week for several weeks as we tweaked and improved the process of the dine-in community meal. I'm so grateful for her help and steady presence!"
Kathy said of her experience, "My schedule allowed for some volunteer time this year and I chose the Hunger Coalition. I thought I could help when I read about their needs.
I found the Hunger Coalition to be a well managed organization where I met many friendly, talented, and giving people of all ages.  I learned new ways to cook healthy meals and I was made more aware of our community's needs. I was even inspired to take a Spanish class.
If you are finding you have a little extra time, I recommend volunteering at the Hunger Coalition. "Many hands make light work."
BOARD OF DIRECTORS
There is an extra special team of volunteers who are essential to our very structure. Our board of directors volunteer so much of their time to guide our strategic process and give life to our mission. Sending lots of love and admiration to our mighty Board of Directors. Click here to learn more about our Board!
FOOD PANTRY
MARIA HERNANDEZ
We would be lost without Maria Hernandez. Blanca Romero, program and operations manager, said, "Maria and her family moved to Blaine county 6 years ago after living in Gooding for 20+ years. She has 4 kids and 15 grandkids. She works in landscaping during the busy season. She looks forward to volunteering during slack season.

Maria has been a volunteer for the Hunger Coalition since she moved to Bellevue. She comes to volunteer at the Hunger Coalition because she gets joy from helping others and participating in her community. Her favorite thing about her volunteering experience is giving out the food boxes to participants because she knows they need it and she is part of making sure they get fed. She comes back slack season after slack season because she feels like we are all her family here. She feels appreciated and welcomed when she comes. 

She hopes to be an example to others so that they will also want to volunteer when they see her here interacting with the community." Thank you, Maria!
CHILDREN'S FOOD PROGRAMS
Our core Children's Food Programs, Snack Packs and Daily Bites are assembled and shared with students weekly thanks to a powerhouse team of volunteers. Rocio Olivas Johnson, Facilities and Program Coordinator, said, "I am so thankful for this group of volunteers that show up every week like clockwork ready to pack thousands of snacks for kids. Together in one month, they put in over 70 hours of work, packed over 13,000 daily bite snacks, and send out over 640 individual snack packs. In total, sent out over 2,600 pounds of food to all the schools, libraries, and afterschool programs."

We spoke with member of this dream team, Jody Pratt who reflected on her volunteer experience.

Jody said, "When I signed up to volunteer for The Hunger Coalition, it was because I wanted to do my part to fight food insecurity in the Wood River Valley. What I didn't expect was that being a part of the Hunger Coalition community would be such a big part of the experience.

As a volunteer, I've met so many amazing people, from The Hunger Coalition's staff, to my fellow volunteers, to the teachers and administrators of Blaine County School District, to the clients we help. I've lived in the same community as all of these people for a long time without knowing any of them or that we all shared a similar vision. Now, being part of this web of people striving together to make a difference is immensely rewarding. Being around so many other people who care about our neighbors has a multiplying effect on all the good vibes we create when we choose to help one another. No matter what else is going on in my life, I always leave the Hunger Coalition with a smile on my face.

It is I who must say thanks for bringing all of this positivity to my life!" We couldn't be more grateful to be a part of this web with you and the Snack Pack crew, Jody. A million times, thank you.